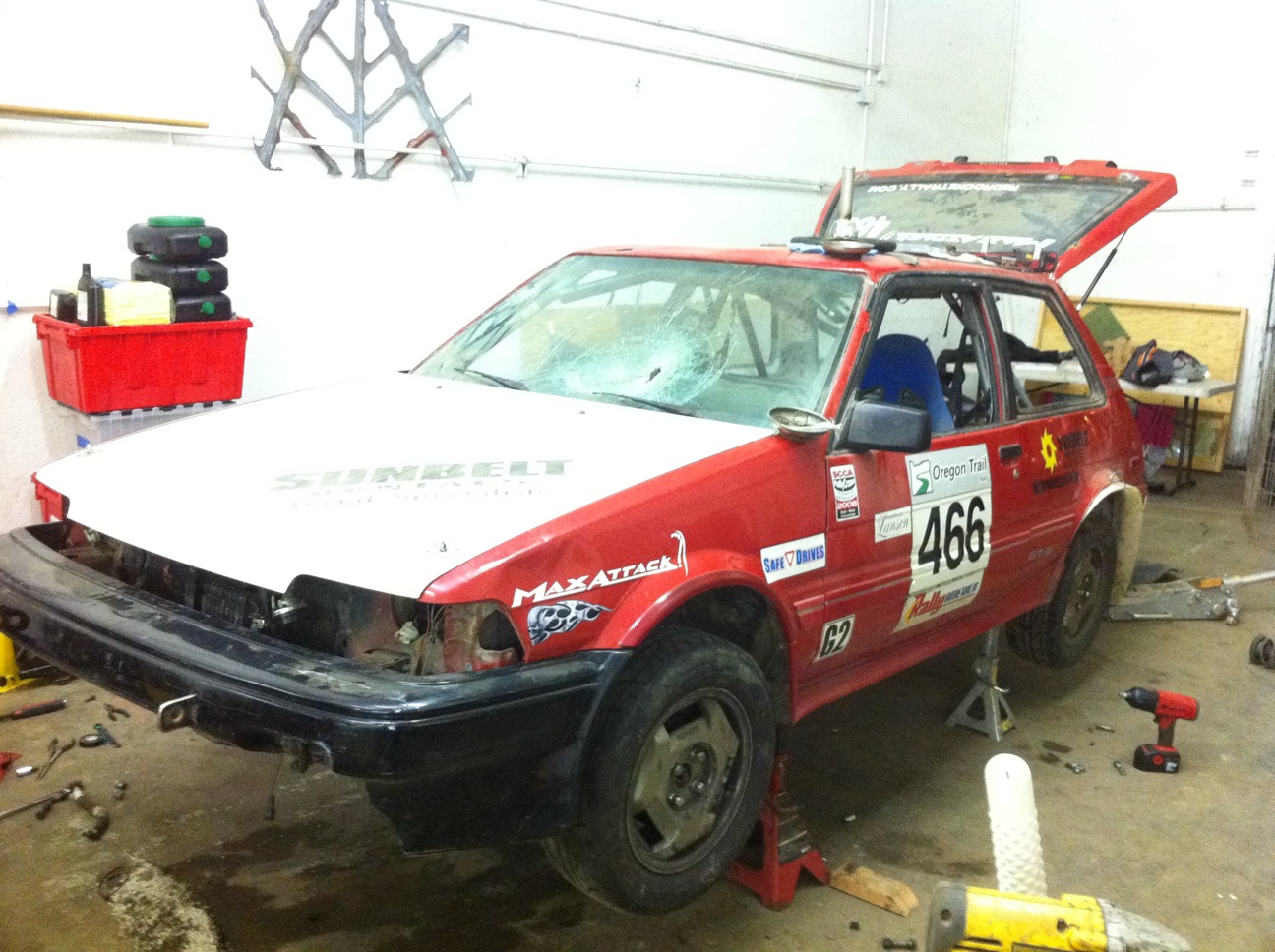 The Red Rocket Rides Again!
by brian @ 22:18:24 - [perma-link]

Dan, Sam and I worked long into the night, then Dan came by again today. The engine is in and runs. Brakes are (probably) still good from a few days ago. It has bumpers, wheels, HotBits suspension and its not leaking.

Tomorrow it gets lights, a windshield, seatbelt, rear windows (one plexi, one glass) mudflaps, and ... an alignment, and maybe i'll fix the speedo if i don't think of something else.

Look for us at the Global Rallycross this Friday and Saturday on ESPN3.com!