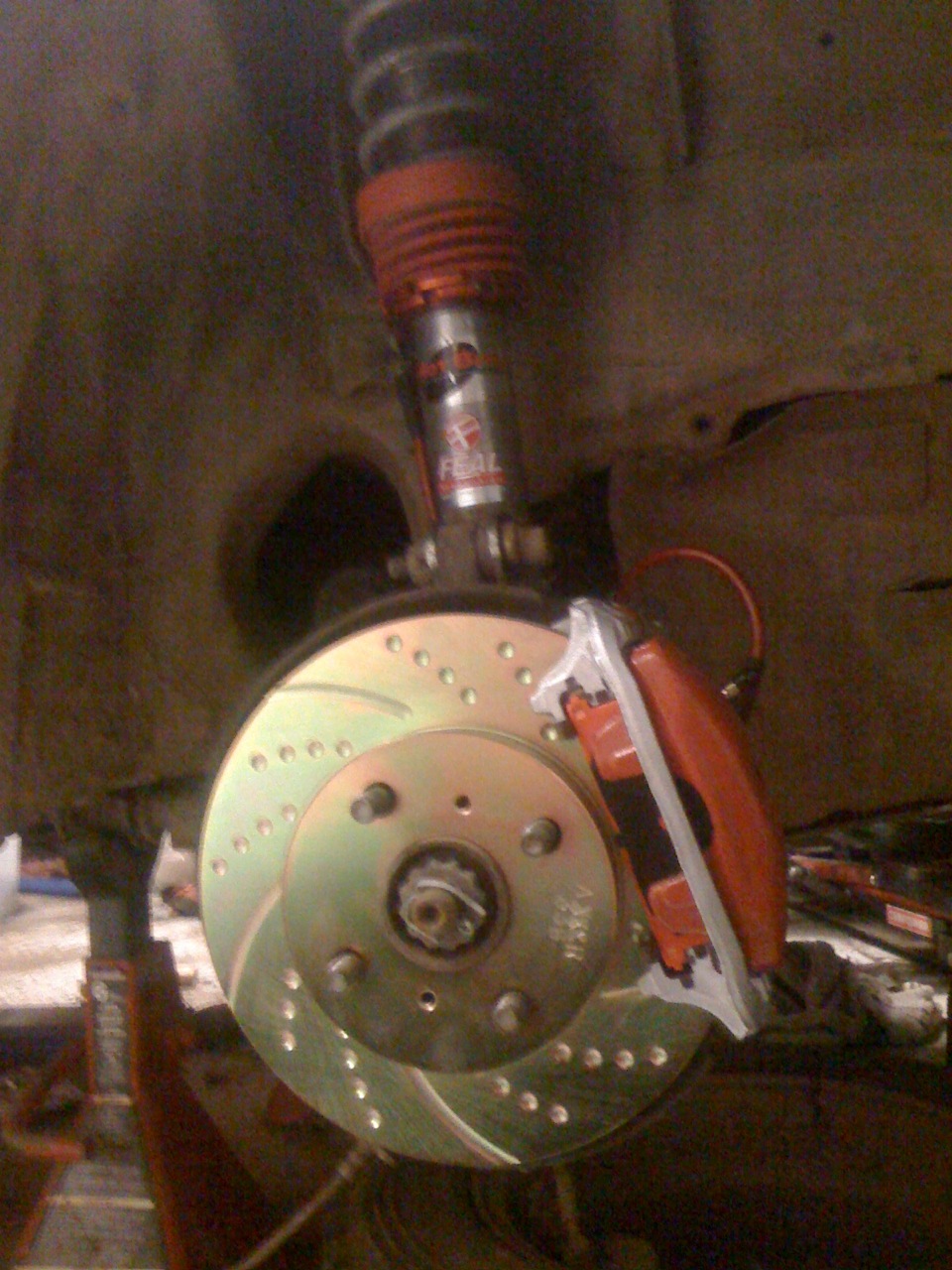 Hotbits Mounted on the Rally Car
by brian @ 22:31:30 - [perma-link]

I got a late start today, but just finished mounting the rebuilt suspension on the rally car, and checking all the bolts. I also hooked up the new braided stainless brake lines on all 4 corners. Tomorrow I'll get brake fluid and bleed the brakes.